Hey all – is it Friday already? Vacation weeks always seem to go so fast don't they? This week my family and I went to Connecticut to visit my parents for five days. A sort of working vacation for me...
1.
Vacation – the working part
. It seems weird to me to even call this work, because it was so much fun, but for a few hours, I did put on my professional hat for two book signings. It was so nice to meet so many great people. I especially loved meeting the kids and finding out how excited they were about
Nate Rocks the World
.
2.
Vacation – the non-working part
. Our first day of vacation was a beautiful sunny day – we all threw on our bathing suits, grabbed the sunscreen and headed over to the pool in my parent's complex. We stayed for just over an hour – it was our first day and we had five days to enjoy the pool – right? Wrong! The next day it rained, and then again on the next day, and again on the next day and again... well you see where this is going. We did manage one other sunny day, but by then we were sitting on the New Jersey Turnpike, heading back home. So how did we spend our time? My parents taught us a card game they play with their friends called Bonanza. It's a little bit Yahtzee, a little bit Poker, and involves chips and betting. My ten year old especially was
addicted to
liked it - don't judge.
3.
Arthritis
. Well – with all that rain, comes arthritis! That plus sitting in the car for over four hours on the drive home really did me in. So as I sit with heat wraps strategically placed on my body trying to help the pain, I want to remind everyone that arthritis is a disease that affects millions of adults and children. This week, I received a newsletter from the Arthritis Foundation telling me that federal funding for arthritis research will go away as of November. While many would say, so what – I do not. Learn more and join me in the fight to
petition Congress
. Let them know how important this issue truly is.
4.
Disappointment
. I wasn't going to talk about this, but since it was such an integral and unfortunate part of my week, it belongs in my Friday Five. This week we lost a long-time friend. Not to disease, accident, or death. We lost a friend to lies and deceit. Someone we trusted – someone many - including my husband and myself - opened hearts, home, & wallet to. Someone who took advantage of human kindness and compassion. This person is now in the hands of justice and will have to answer not only to judge and jury, but also to his conscience and what lies ahead of him. I am still trying to sort through my own emotions, however, I am relieved that closure is on the horizon.
5.
Book News
. Okay – now that I got that off my chest – let's talk more about
Nate Rocks
! In addition to the signings (so fun!), I also have two blog appearances I am busy getting ready for: On Monday August 29th,
Nate Rocks the World
will be the featured book for Marvelous Middle Grade Monday on
So I'm Fifty
's blog ... I also heard a little rumor there may be a giveaway! Then on Wednesday, August 31, I will be interviewed by
TS Welti
for "Wacky Writer Wednesday." Fitting don't you think?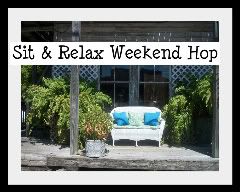 Hope everyone has a great weekend. See you next Friday... and hopefully sooner!
Karen